This website uses cookies and various web services to provide you with an optimal user experience. By using mandatory cookies, we ensure that all main functions of this website are available to you.

With your agreement, further features of our website will become available to you, such as searching for retail shops, product videos and sharing content with friends.

You can revoke your agreement at any time. Information on this and even more on the subject of cookies and the various web services can be found in our Privacy Policy.
Smart Home
Makes life even more comfortable
Our idea of the smart home – your benefits
Smart elements for the home do not have to be complicated. Our mission is to offer simple solutions that allow you to make your home intelligent – and turn it into a place where you feel comfortable – bit by bit.
With our smart home products, you can design your home intelligently even after renovation or new construction, so that everyday processes run automatically. The installation and operation of the smart home gadgets is very easy - even when you are on the go.

More time for the truly important things in life

Full control of your home

A safe feeling in a secured home

Reduce energy usage and save money
Smart Living
Control all our smart living products, such as WLAN surveillance cameras, smart home lights and motion detectors, very easily by app or voice commands. It doesn't matter whether you use Amazon's Alexa or the Google Assistant – our intelligent home control works with both systems.
Hama "Smart Home" app
The Hama Smart Home app allows you to conveniently control your smart home using your smartphone or tablet. Even setting up new devices only takes a few steps using the app.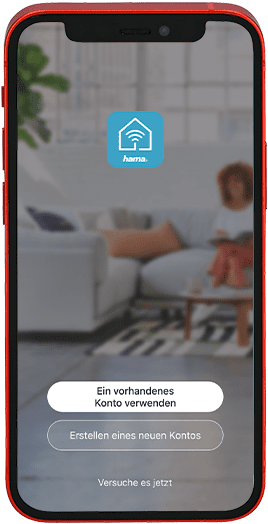 Create a free account.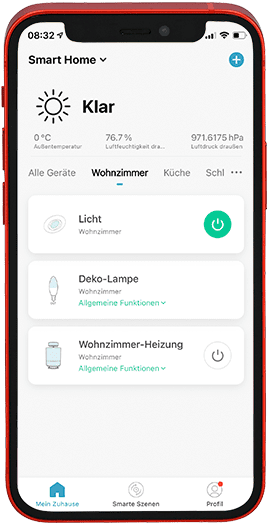 Easily add new devices from the device overview (+).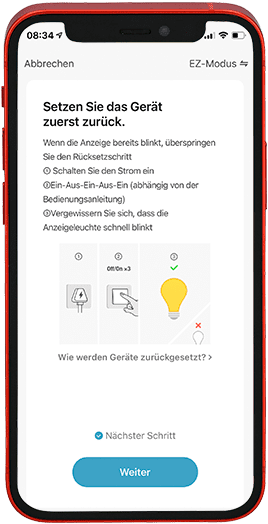 Installing the Wi-Fi lamp consists of just a few stages.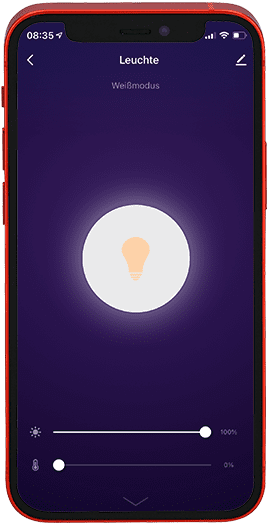 Control the lamp via speech or App.
All this is Hama Smart Home
1. Ease of use
Simple control for maximum ease of use
Our smart home devices are easy to put into operation and easy to use. For greater ease in controlling the devices, we have developed an app – it provides an overview of all connected devices and gives you full control, wherever you are.
2. Retrofittable
No building work required
Easily add smart products from our extensive range, step by step, to your home. The possibilities here are endless and the integration of new products is particularly simple.
3. Compatible
Can be combined with other smart products
Hama Smart Home products are compatible with Alexa, Ok Google and Siri Shortcuts. Our lighting, heating control, switch and socket products can also be added to the Bosch Home Connect Plus app. Expand your smart home with various products and enjoy full functionality.

4. Gateway-free
Simple and affordable
Many smart home applications on the market require the use of an additional component as a bridge/gateway to enable them to communicate over your network. Our smart home products do not require this additional hub. This simplifies installation and lowers the purchase price.
5. Simple
Control by app
The app enables you to control and monitor your home using your smartphone or tablet from anywhere – at home or away; for example, open the garage door on entering your driveway if you have a motion detector.
6. Intuitive
Control with your voice
You can conveniently communicate your wishes to the respective smart home device by voice command without having to use your smartphone or get up; for example, switch the lamp on and off.
There's no place like home! It's where your family, partner and beloved pet are – the place where you feel comfortable. If this home can also think, then your everyday life becomes easier and you have more time for the things that really matter. For this reason, app- and voice-controllable smart home systems, such as lighting, motion detectors or alarm systems, are increasingly being included in new-build homes. But what if the home is not a new-build property but an existing home? If you have already built your nest, you can still enjoy all the benefits of smart innovations.
Our smart home products enable you to design your home intelligently even after it has been renovated or built, so that everyday processes are performed automatically. Installation and operation of the smart home gadgets are extremely simple – including remotely.
Accessories for Smart Home Assistants
---