Turn your TV into an elegant attention grabber
Make your TV a stylish part of your room with our wood-effect TV stand
Want to hang up your TV without drilling holes in the wall? Then the Hama wood-effect, "easel-design" TV stand provides an elegant solution to your dilemma. This practical TV stand saves you from reaching for your drill – not to mention buying a bulky new piece of furniture. Everything you need to mount your TV to this stylish easel-style stand is included in the scope of delivery, from the right set of screws to the assembly instructions. Make your flatscreen the main attraction in an instant, by positioning it wherever you want like a painting.
Enjoy stunning visuals
Eye-catching free-standing design makes it a focal point for your apartment
Make a stylish statement in your apartment with the easel-design TV stand from Hama. This beautiful, three-legged frame with walnut effect is a real eyecatcher. The TV stand fits wonderfully in a minimalist and modern ambience. You have the flexibility to position it anywhere you want in your room – in a low-key spot near the wall, in the corner or even right in the centre of your space. The TV easel eliminates the need for additional bulky furniture and is an attractive home accessory in itself. Its classic finish enhances any room.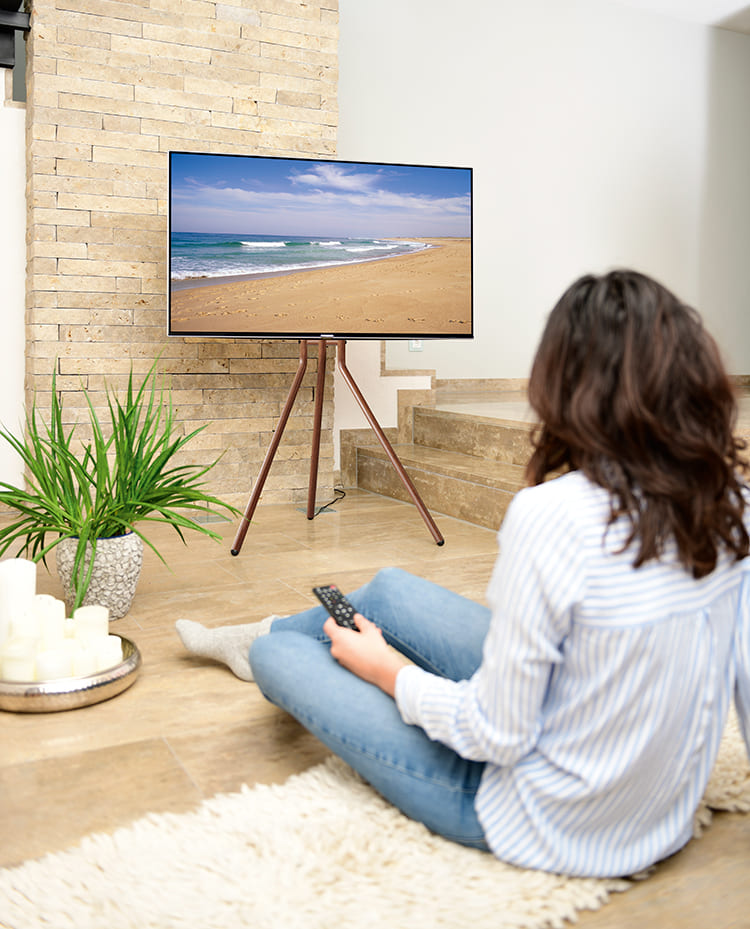 Slip-proof stability
Thanks to the anti-slip rubber feet on the flatscreen TV easel stand
The standing feet on the Hama TV stand are rock solid, completely secure and let you position your TV wherever you want. The stand even has the German GS ("Tested Safety") seal. It has successfully come through demanding tests of its load bearing capacity, stability and functionality, meaning you can rely on its quality in every regard. Its slip-free rubber feet provide an extra level of sturdiness: for perfect grip no matter what type of floor you have.
The high-quality bracket on the TV stand is suitable for televisions ranging from 37" – 75" (94 – 191 cm) on the diagonal. The TV base stand is also compatible with all VESA systems from 300 x 200 to 600 x 400. That keeps all the options open to you even with large screens.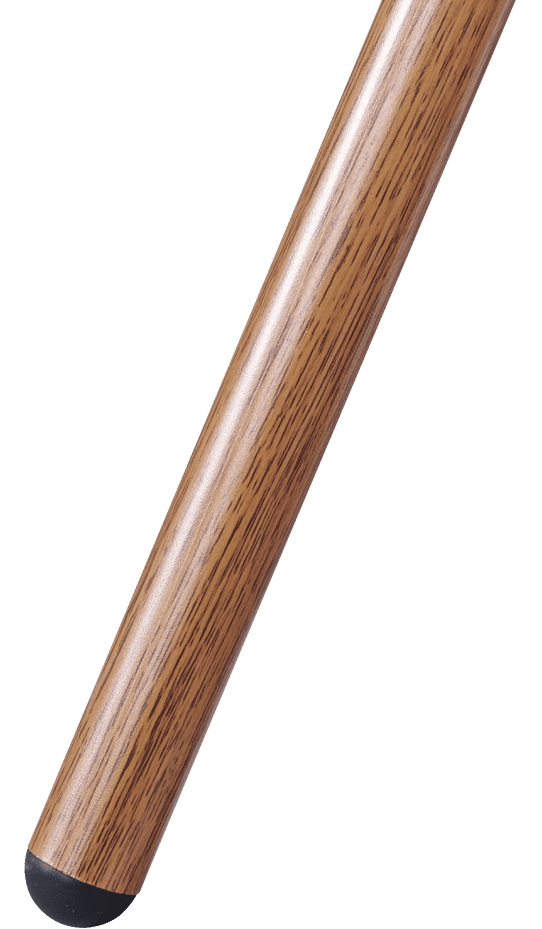 Integrated cable organisation
Simple cable management system included
Connection cables hanging down from behind the TV often make for an unpleasant sight. Here too, you can rely on the organisational capabilities of the Hama TV bracket! It comes with practical cable clips with strain relief that let you run all the cables neatly along the back of the stand. No room for tangled cables – keep everything tidy. The only other things you need for the perfect home cinema are popcorn and a cold drink!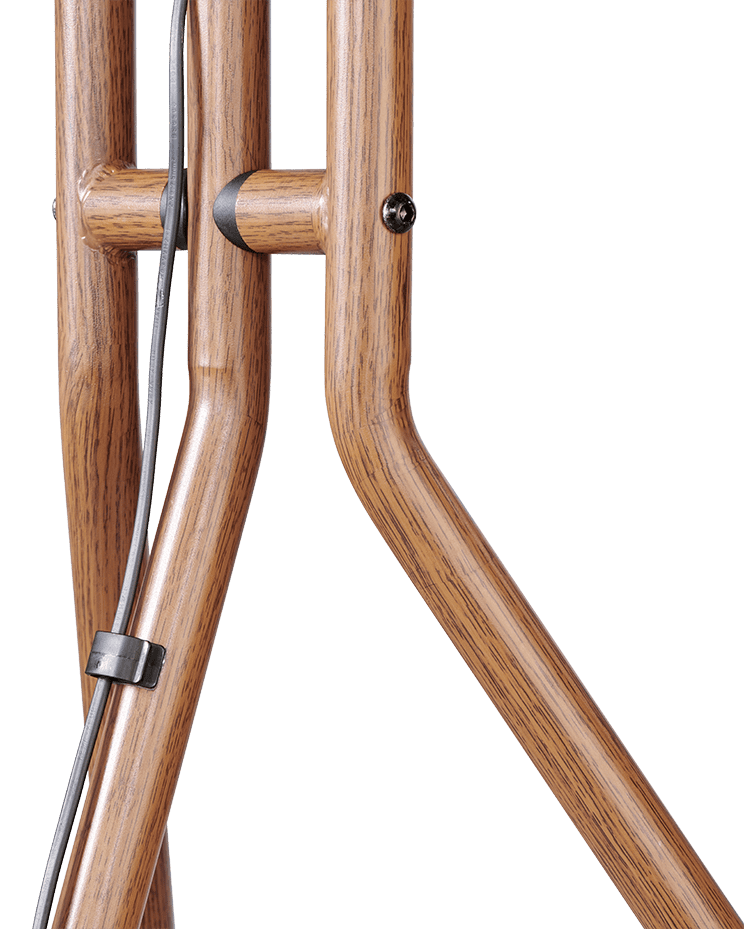 Always the best view, for maximum viewing pleasure
Height can be adjusted to ensure the optimal viewing angle
Incidentally, in terms of design this free-standing TV mount does not just feature high stability and tested safety. You also have options in terms of height. The Hama TV easel has two arms that let you adjust the mounting to your needs. Whether you prefer to lie down on your apartment floor or sit up in your favourite seat: this feature lets you set your TV in the perfect position, so your device is perfectly attuned to you!